Admissions Requirements
Ideal candidates for the online master's in music education program will meet the following minimum requirements: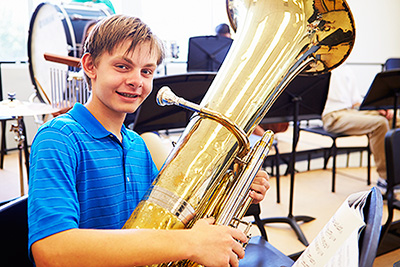 BA/BS/BM in Music Education

Candidates with a BA/BM in Music will also be considered. Individuals in this category must have experience and interest in teaching, which can be demonstrated through the supplemental Academic Portfolio.

3.0 cumulative GPA in undergraduate study (and 3.0 GPA in undergraduate music theory, earning training, and music history courses)
Professional music teaching experience
NOTE: No GRE score is required for admission.
---
Admissions Materials
Applicants must submit the following:
Official transcripts from all colleges/universities attended
Electronic transcripts can be submitted to transfer@admissions.ufl.edu. All hard copy transcripts should be sent to the following address:

Graduate Admissions & Academic Programs
Attn: Phillip Klepacki
PO Box 115800
University of Florida
Gainesville, FL 32611-5800

Three letters of recommendation
Personal statement of purpose
Updated resume
Academic portfolio (See below for more information.)
$37 application fee
International students must also submit additional materials to gain admission to the program.
---
Academic Portfolio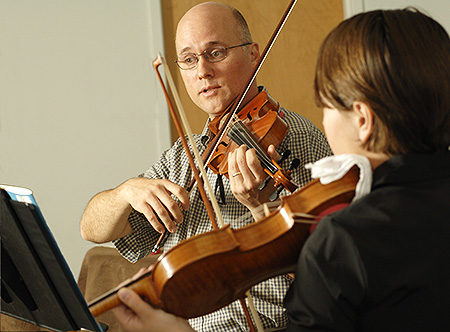 The academic portfolio includes two components: (a) a minimum 4-5 page scholarly writing sample and (b) other materials that provide evidence of the applicant's knowledge and skill as a music educator.
Writing samples may include:
A music-related, undergraduate assignment
A statement of your personal philosophy regarding music education
A reflective narrative on some aspect of music education
A published article on a music-related topic
Supplementary materials may include any two of the following:
Audio or video recordings of rehearsals or classes
Audio or video recordings of ensemble performances prepared and conducted by the applicant
Lesson or unit plans
Sample assessments used with students
Original compositions or arrangements created for students
Student work samples
Other items that the applicant feels adequately display their knowledge and skill
---
Request Information
To learn more about the University of Florida's online Master of Music in Music Education and download a free brochure, fill out the fields below. You can also call (866) 794-8806 to speak to an Enrollment Advisor.
*
Indicates Required. Your Privacy is Protected.
The University of Florida respects your right to privacy. By submitting this form, you consent to receive emails and calls from a representative of the University of Florida, which may include the use of automated technology. Consent is needed to contact you, but is not a requirement to register or enroll.
» Are you enrolling from outside the U.S.? Click Here.