International Students
The online master's in music education program is proudly offered to music educators from outside the U.S. looking to enhance their teaching skills. In addition to the admissions requirements for domestic students, those applying internationally must submit: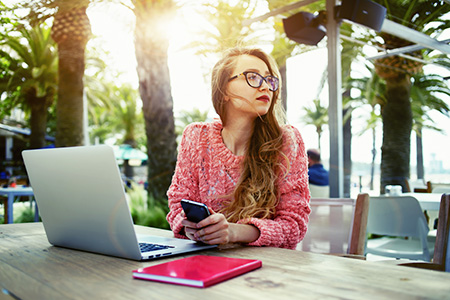 English proficiency test scores. This requirement can be satisfied by submitting one of the following tests and meeting the score requirements listed below:

TOEFL (UF Institution Code: 5812)

Paper-based: 550
Computer-based: 213
Internet-based: 80

Note: A score on the GRE exam is not required for your application consideration.

Official academic transcripts (in the native language of each institution), mark sheets and a diploma/degree certificate from each university or college attended, along with certified, literal (exact) English translations for documents not originally issued in English. These can be submitted to:

Graduate Admissions and Academic Programs
Attn: Phillip Klepacki
PO Box 115800
University of Florida
Gainesville, FL 32611-5800


---

Exemptions to English Proficiency Requirements

International students are exempt from the English proficiency requirement if they have transcripts showing at least one year of enrollment as a full-time student at a college or university in a country where English is the official language, within one year of applying to UF (note: time spent in an ESL [English as a Second Language] program does not qualify for this exemption), or if the applicant is from one of the countries listed here.

---

Request Information

To learn more about the University of Florida's online Master of Music in Music Education and download a free brochure, fill out the fields below. You can also call +1 (866) 794-8806 to speak to an Enrollment Advisor.

*

Indicates Required. Your Privacy is Protected.

The University of Florida respects your right to privacy. By submitting this form, you consent to receive emails and calls from a representative of the University of Florida, which may include the use of automated technology. Consent is needed to contact you, but is not a requirement to register or enroll.