Admissions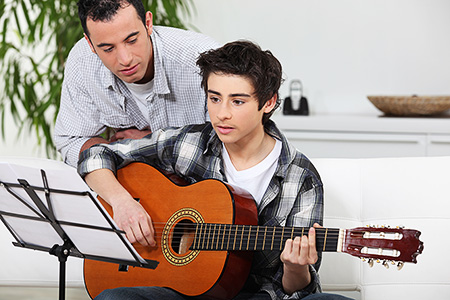 At the UF School of Music, our goal is to help musicians from a wide variety of backgrounds develop their abilities and hone their passion for music. The online master's in music education program has the same mission in mind, having been carefully and expertly designed for dedicated music teachers from diverse educational settings. If you're committed to learning new, contemporary teaching methods and helping you students down the path toward mastery of music, we look forward to working with you in the pursuit of your goals.
For more information about the admissions process, criteria, and required application materials, please see our Admission Requirements.
Upcoming Start Dates
There are 3 opportunities to begin the program each year. For our annual academic calendar and application deadline information, please contact an Enrollment Advisor at musiceducation@arts.ufl.edu.
Transfer Credits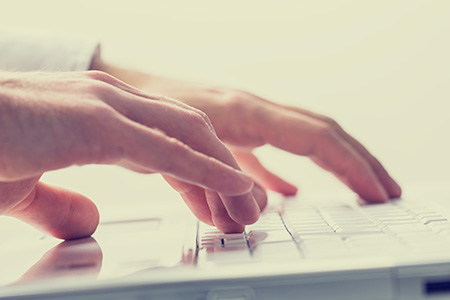 Credits earned in another program may be eligible for transfer into the online Master of Music in Music Education program. If you wish to transfer credits, you must submit a petition for credit transfer during your first term of the program.
If you have a master's degree in a related field, you may transfer up to 9 semester hours of completed graduate-level courses with an earned grade of B or higher upon approval of the supervisory committee and the Dean of the Graduate School. These credits must have been earned in the five years prior to joining the program and be no older than 7 years at the point of graduation from UF.
If you have taken some graduate courses at UF, but have not earned your degree, you may transfer up to 15 credits of graduate-level courses taken at UF (with an earned grade of B or higher) if the course has not already been used toward an undergraduate degree. These credits may include up to nine credits from institutions approved by UF, with the balance obtained from post-baccalaureate work at the University of Florida. Credits transferred from other universities may be applied toward the degree requirements, but grades earned will not be computed into your grade point average
---
Request Information
To learn more about the University of Florida's online Master of Music in Music Education and download a free brochure, fill out the fields below. You can also call (866) 794-8806 to speak to an Enrollment Advisor.
*
Indicates Required. Your Privacy is Protected.
The University of Florida respects your right to privacy. By submitting this form, you consent to receive emails and calls from a representative of the University of Florida, which may include the use of automated technology. Consent is needed to contact you, but is not a requirement to register or enroll.
» Are you enrolling from outside the U.S.? Click Here.