Success Stories
Reaching Greater Goals at UF
University of Florida's online Master of Music in Music Education (MMME) students, alumni, and distinguished faculty are often recognized for their teaching and scholarship. Learn about their recent accomplishments and newsworthy mentions below.
---
Kanda Haight presents research at the NCMEA Professional Development Conference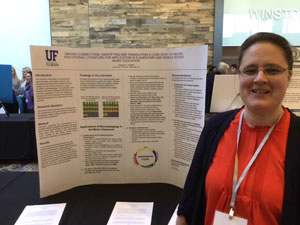 Online MMME alumnae and elementary music teacher Kanda Haight presented her capstone research entitled, "Making Connections: Identifying and Translating a Core Body of Neuroeducational Literature for Application in Elementary and Middle School Music Education" at a conference hosted by the North Carolina Music Educators Association (NCMEA).


MMME graduate finds success as scholar and college instructor
Music instructor and clarinetist Michelle Lucia-Ingle's research is focused on using software applications to learn, teach and play clarinet. Her research has been shared at the Thompson Symposium and the pages of the International Clarinet Association's journal The Clarinet. Learn more about how Lucia-Ingle used her Capstone research to launch her journey.
Broadway curriculum developed by student. Presented at VMEA Conference.
For her capstone project, Elizabeth Tinsley developed a Broadway curriculum, which was presented at the Virginia Music Education Association conference occurring November 16-18, 2017 in Hot Springs, VA. This presentation opportunity provided Tinsley with an opportunity to share her work with fellow music teachers and other education professionals.
Online MMME student presents research at the Thompson Symposium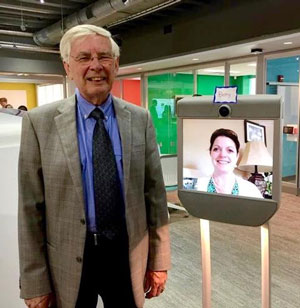 Betty Wilson, Class of 2017, presented her research poster, "The Application of Brain Research on the Kindergarten Music Curriculum" at the Thompson Symposium for Master's Degree Students in University Park, PA. Wilson demonstrated the growing opportunities available to online students as she participated in the symposium remotely, displaying her research on-screen and even posing for a picture with Dr. Keith Thompson, a current UF professor and the namesake of the symposium.


UF music education strongly represented at international symposium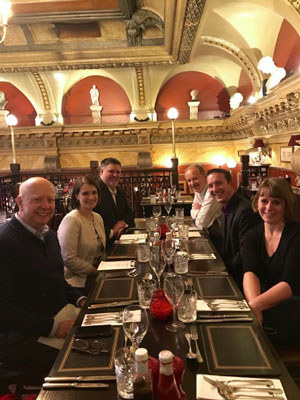 Gator representation was impressive at the International Symposium on Assessment in Music Education (ISAME) with research presentations from faculty members Dr. William Bauer, Dr. Marshall Haning and Dr. Megan Sheridan, adjunct faculty member Dr. Stephanie Standerfer, and Ph.D. student Jason Longtin.
Dr. Timothy Brophy, also a faculty member at UF, is the founder of ISAME and was a co-chair of this year's symposium in Birmingham, England. Read more


Student applies MMME education to her teaching practice and garners real world rewards
Katherine Powell, a student in the online MMME program, and her pupils at Molino Park Elementary School, are already reaping the benefits of the teacher's advanced music education from the University of Florida. The Escambia County School District, Pensacola, Fla., honored Powell with a 2016 Champion for the Arts award. Read more
---
Request Information
To learn more about the University of Florida's online Master of Music in Music Education and download a free brochure, fill out the fields below. You can also call (866) 794-8806 to speak to an Enrollment Advisor.
*
Indicates Required. Your Privacy is Protected.
The University of Florida respects your right to privacy. By submitting this form, you consent to receive emails and calls from a representative of the University of Florida, which may include the use of automated technology. Consent is needed to contact you, but is not a requirement to register or enroll.
» Are you enrolling from outside the U.S.? Click Here.