Meet the Presenters:
Dr. William I. Bauer

Director, Online Master of Music in Music Education Program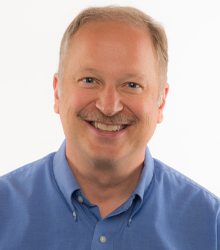 Dr. William I. Bauer is an Associate Professor of Music Education and Director of the Online Master of Music in Music Education program in the School of Music at the University of Florida. At UF Dr. Bauer teaches undergraduate and graduate level classes in music education that include music education research, measurement and assessment, technology for music learning, and music in higher education. Dr. Bauer's book, Music Learning Today: Digital Pedagogy for Creating, Performing, and Responding to Music, was published in 2014 by Oxford University Press.
---
Tiffany Parker

Enrollment Advisor

As the Graduate Programs Advisor at University of Florida, Tiffany engages with prospective graduate level students to assist with every facet of their admission process to help them reach their educational and professional goals. She has over 6 years of professional experience with top universities. Her experience includes senior academic advising, business management, sales, and marketing. Tiffany holds a Master of Arts in Psychology and Organizational Leadership from The Chicago School of Professional Psychology and a Bachelor of Arts in Psychology from the University of Texas.
---
Jeff Saunders

Online Master of Music in Music Education Program

Jeff Saunders is a band, choral and musical theatre instructor in Kelowna, British Columbia, Canada. He began his online Masters of Music in Music Education at the University of Florida in April 2017 and has been thrilled to incorporate the valuable skills learned in the courses directly to his teaching practice.
After obtaining a Bachelor of Music in Jazz Studies and Bachelor of Education from Vancouver Island University, Jeff moved to London to work as a supply teacher. After returning to Canada, he taught music in Prince Rupert, British Columbia, for three years, before becoming a teacher at Mount Boucherie Senior Secondary, which has a highly regarded music program and is located in what Jeff describes as one of the most beautiful areas of Canada.