Meet the Presenters:
Dr. William I. Bauer

Director, Online Master of Music in Music Education Program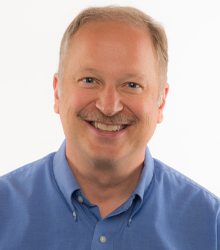 Dr. William I. Bauer is an Associate Professor of Music Education and Director of the Online Master of Music in Music Education program in the School of Music at the University of Florida. At UF Dr. Bauer teaches undergraduate and graduate level classes in music education that include music education research, measurement and assessment, technology for music learning, and music in higher education. Dr. Bauer's book, Music Learning Today: Digital Pedagogy for Creating, Performing, and Responding to Music, was published in 2014 by Oxford University Press.
---
Tiffany Parker

Enrollment Advisor

As the Graduate Programs Advisor at University of Florida, Tiffany engages with prospective graduate level students to assist with every facet of their admission process to help them reach their educational and professional goals. She has over 6 years of professional experience with top universities. Her experience includes senior academic advising, business management, sales, and marketing. Tiffany holds a Master of Arts in Psychology and Organizational Leadership from The Chicago School of Professional Psychology and a Bachelor of Arts in Psychology from the University of Texas.
---
Chris Grifa

Online Master of Music in Music Education Program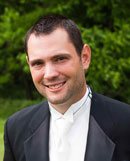 Chris Grifa has been teaching since 2004 and is in his eighth-year teaching in the Carmel school system in Indiana. He is currently the director of Bands at Clay Middle School and was previously at Creekside Middle School. The Creekside Wind Symphony was honored to perform a concert at the 2013 Midwest Band and Orchestra Clinic as well as the 2013 Indiana Music Education Association Conference. Mr. Grifa has served as a clinician, guest conductor and adjudicator for concert bands and marching bands across the country. Additionally, he has presented clinics at numerous state music conferences. At the 2015 Midwest Clinic, he presented a session entitled "Achieving Your Ensemble Sound: It's Fundamental!" Mr. Grifa has written several articles that have been published in The Instrumentalist Magazine as well as writing an entry for the "Conductor's Companion: 100 rehearsal Techniques, Imaginative ideas, Quotes and Facts," a book published in 2016 compiled by Gary Stith. In 2016, Mr. Grifa joined the Conn-Selmer Division of Education team as an Educational Clinician. He is currently on the music staff with the Carmel High School Marching Band, which has won its fourth Bands of America Grand National Championship in 2017. In 2000 and 2002, Mr. Grifa was a member of the World Champion Cadets Drum and Bugle Corps as well as on the brass staff for both the Cadets (2007-2009) and the Bluecoats Drum and Bugle Corps (2005, 2006).